Join Us!
We strive to provide a warm and participatory atmosphere, varied yet familiar, a sanctuary for spiritual nourishment. Join us for Shabbat services, holiday worship, and lifecycle events, including baby namings, B'nai Mitzvah, unveilngs, weddings, and funerals.
Currently all Friday night and Saturday morning services are live-streamed on the VSE Facebook page to allow members and friends, who are unable to attend in person due to difficulties or distance, to fulfill their worship needs.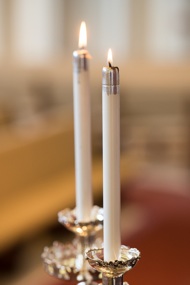 Discover our wide range of worship options, from traditional sanctuary services to Shabbat yoga and outdoor celebrations.
We enjoy and encourage all levels of learning, from our youngest members to our lifelong learners. Discover ways to grow in your faith with us.
We are cooking, planting, knitting and donating our way to a better world. See how you can join us in making an impact today.
Sat, May 8 2021 26 Iyar 5781