We at Beth El Hebrew Congregation strive to make our community welcoming, inclusive, and accessible for our members and guests. Our goal is to make sure that all who come through our doors can participate in worship and other activities as fully as they desire.
Creating a truly accessible and inclusive environment is an ongoing effort that is headed by our congregation's Inclusion Committee, which was created in 2008. The accommodations listed below are currently available to improve access to our building, grounds, and programs. Other accommodations may be available upon request. Please contact our main office staff by phone (703-370-9400) or email (office@bethelhebrew.org) for additional information about these or other accommodations.
In the Sanctuary
Assistive hearing devices—sound amplification devices that can be used with your own headset or one of our headsets

Large print prayer books

Live streaming of services for people who are unable to attend in person

Two wheelchairs and several walkers are available for use in the sanctuary and throughout our building and grounds.
Access to the Sanctuary
Ground-level wheelchair access from the exterior of the building into the main sanctuary.

A wheelchair ramp to/from the main sanctuary from Beth El's West Foyer.

Spots for parking wheelchairs in the main sanctuary that can be accessed from the main lobby or the West Foyer.

Ramp to the bimah.
Access to the Building
Reserved parking for people with disabilities near the main entrance and the West Foyer entrance.

Curb cuts from the main parking lot to a wheelchair ramp with a hand rail that leads to the main entrance doors

Handrails on the steps to the main entrance doors

Automatic door openers on the main entrance of the building

Automatic door openers on the bathrooms on the main hallway.
Learn more about the Inclusion Committee.
Contact the Committee Chair: Jeanne Holden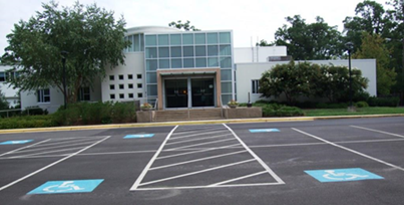 Mon, November 29 2021 25 Kislev 5782