Ideas for Charitable Giving
The lesser-known non-profit organizations listed here are working to improve the lives of people living in Israel and the territories. Each one meets the following criteria:
Supports democratic values and social services

Advocates for the welfare of all residents of Israel and the territories

Exhibits financial transparency, responsibility, and stability

Devotes at least 75% of its budget to programs and services

Is unaffiliated with any political parties or government agencies

Does not question the legitimacy of the state of Israel

---

Hand in Hand – Center for Jewish-Arab Education in Israel
Mission – bringing partnership and equality between Jewish and Arab citizens of Israel through a growing network of integrated bilingual Jewish-Arab schools throughout the country.
Established in 1998, now serves over 2000 Jewish and Arab students.
Learn more and donate at: www.handinhandk12.org.
---
Givat Haviva
Mission – promoting mutual responsibility, civic equality and understanding between Israel's Jewish and Arab citizens.
Founded in 1949, programs focused on education, language instruction, art and culture, equality, and municipal and regional partnerships.
Learn more and donate at: https://www.givathaviva.org or www.ghefpeace.org.
---
Meir Panim
Mission – alleviating and diminishing the harmful effects of poverty on thousands of families across Israel.
Provides food and social service programs, including free restaurants, meals-on-wheels, school lunch programs, prepaid food card distribution, vocational training and after-school youth clubs.
Learn more and donate at: https://meirpanim.org or www.meir-panim.org.
---
Healing Across the Divides
Mission – improving the health of marginalized people living in Israel and the occupied Palestinian territories via community-based intervention.
Support comes in the form of financial (3-year grants), technical, and organizational assistance.
Learn more and donate at https://healingdivides.org.
---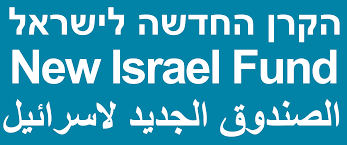 New Israel Fund
Mission – making Israel a more just, equal and democratic society.
Programs support freedom of speech and minority rights, and work to counter inequality, injustice and extremism.
Learn more and donate at https://www.nif.org.
---
Note that neither Beth El nor the Israel Committee is soliciting on behalf of these organizations. If you have a suggestion for an organization that meets the criteria for inclusion on the list, please contact Israel Committee co-chair Alex Buttgenbach (buttgenbach@gmail.com) or Len Rubenstein (len.rubenstein@gmail.com).
---
Thu, September 21 2023 6 Tishrei 5784